Our Story
Capstone Consulting is a global consulting company that partners with leaders in business and helps diverse individuals and companies to define their future and achieve extraordinary results. Together with our global partners and clients we keep up with the ever-shifting standards of business and create opportunities to make the world better every day.
Since our foundation in 2018, by Irakli Sarava, our ambition has been to become a connecting bridge between local businesses in Georgia and international markets. For the first time in Georgian business, Capstone Group offered an opportunity to develop Georgia as a country that has the potential for providing world-quality service to local and global clients at accessible prices.
Capstone Consulting aims to facilitate the generation of both private and commercial interest in the ecosystem of startups in Georgia. In particular, we act as a mediator between potential local and international investors and startups and assists Georgian startups at all stages of their journey, from developing ideas initially and creating a viable business model to pitching an idea to potential investors. Capstone Consulting has a successful record of raising finance for startups locally as well as internationally.
In 2020 Capstone consulting with two more subsidiaries, OGY Estate and Sid venture has become a member of the new holding Company Capstone Group.
Our Values
Our values are key to our success, they help us to pursue professional standards, and maintain a high level and conditions for client service, by putting out customers' interests first. We value diversity and inclusion as well as leadership and personal development.
At Capstone group we believe in contributing to our society. Our mission is to help our clients create such high levels of value that together we set new standards of excellence in our respective industries.
Timeline
2022
April
New partners and waiting for new challenges
In 2022 a new client, Evex was added to Capstone Group in the field of healthcare, which is the number one network of clinics in Georgia.
In the same year, Lean Methodology was introduced in Terabank, which is the fourth largest bank in Georgia.
In 2022, Capestone Group became a member of Globalize for Startup Development Our team is ready for new challenges and experiences and is looking to the future with an attitude
2021
May
Major local partners, creation of Lions Arc
The year 2021 started with the implementation of a large local project in Capstone, where the third-largest bank, Liberty Bank, was transformed using the Lean methodology.
In 2021 Capstone Group becomes international advisor for EBRD's advice for small businesses.
In 2021, Capstone Group becomes a partner of GITA, expanding its business direction in terms of startup development.
Due to a large number of directions and for the efficiency of operation, Capstone Group makes a strategic decision to create a holding company Lions Arch, which will combine its main directions, with the relevant subsidiaries.
2020
January
International challenges and development
In 2020, Capestone Group takes on the first international challenge to become a client of Eurolife, Greece's largest insurance company. In the same year, Capestone Group received projects in the Caucasus region as well as in Central Asia, but due to the Covid 19 pandemic, it was unable to recruit staff and closed the HR direction.
In 2020, Capstone Group becomes an official partner and translator of TedTalk content.
A new direction with hospitality and real estate development has been added to Capestone Group, which operates in the central districts of Tbilisi and the Racha region.
2019
March
First steps in business
In 2019, the Capstone area expanded by adding the Capstone Academy, HR direction, joining company Joblink, and Grigol Gelashvili becoming a partner.
In the same year, Capestone's first major project was implemented with ProCredit Bank, whose staff received IFRS training.
In 2019, Capstone Prime Georgia was rebranded and transformed into Capstone Group.
Capstone expands its operations and expands globally, opening a branch in Greece.
2018
September
Creating a Capstone
In 2018, two entities were founded - Capstone Prime Georgia and Capstone Prime. The latter is actively starting to operate in the market mainly by conducting training and implementing business plans.
Leadership
Irakli Sarava
Founder and Managing partner
Irakli leads the Capstone Group's Organization Practice in Georgia and beyond. In his role, Irakli helps clients in creating transformational strategies, offering improved operational models and more recently delivers advice to local and international startups as well as investors. Before the Capstone Group, Irakli served as the Director of EMEA Region in Metlife.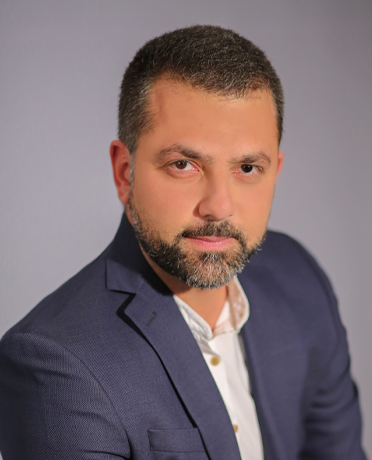 Gia Gelashvili
Partner
Experienced Chief Executive Officer of financial service companies, such as Standard Bank. Skilled in Management, Leadership, Risk Management, Finance, HR, and Strategy. Gia is a strong business development professional.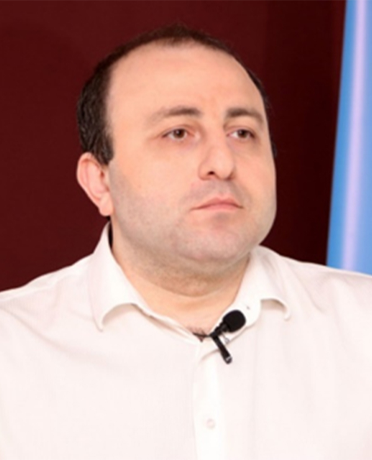 George Pertenava
Co-Founder and Partner of US Office
Dr. Pertenava is a New York-based entrepreneur with 12 years of experience in a wide variety of businesses, starting from education and child care to business consulting and manufacturing environmentally friendly products.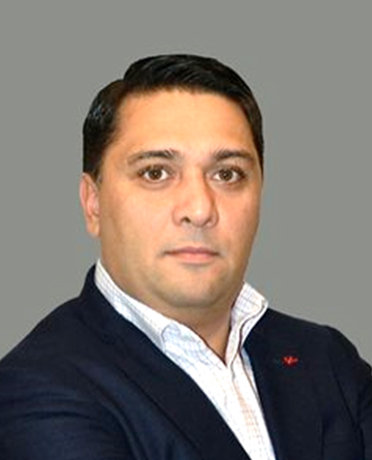 Nina Shengelia
Partner
Nina is a UK qualified solicitor with an LLB degree from King's College London and an LLM degree from BPP University sponsored by top London based law firm, Herbert Smith Freehills. Nina has 10 years of work experience in leading private and public sector organizations in Georgia and London. In particular, Nina has experience working in leading law firms such as Herbert Smith Freehills and Stephenson Harwood in London, as well as in the Georgian Partnership Fund. Nina is a successful project manager and international relations expert. He has the experience of successfully managing local and international projects, in particular, in the Communications Commission of Georgia. Nina is a law lecturer at Tbilisi State University and the author of several scientific publications on social media law. Nina is fluent in English, Georgian and Russian languages.
Nino Mebonia
Senior Associate
Nino is a qualified economist with a degree in International Economics, Management and Finance from Bocconi University in Italy. Nino has accumulated up to 10 years' experience of working in both private and public sectors in Georgia. In addition to her extensive experience as a lean management consultant at Kaizen Institute, Nino is equipped with advanced analytical skills and ability for developing client focused solutions to the challenges encountered.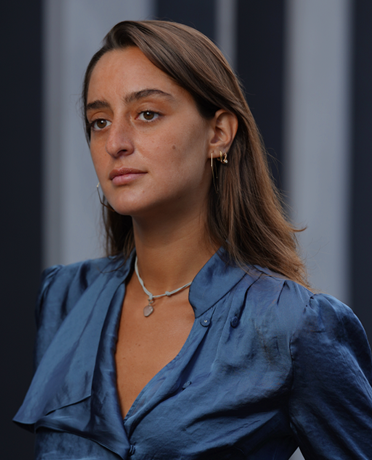 Kaki Jalaghonia
Head of Social Media
Kaki started studying marketing and public relations in 2008 at the Technical University of Georgia (STU). In 2012, he successfully received his bachelor's degree. In 2013, he entered the Georgian-American University (GAU), where he defended his master's thesis in marketing and public relations in English. From 2010 to 2020, Kaki studied and worked in various leading Georgian companies as a marketing and public relations manager, has 10 years of diverse experience in branding, marketing communications, marketing strategy planning: in banking, medical, construction and media companies. Since 2010, he has completed both Georgian and foreign courses. Among his various certifications are Google's Digital Marketing and Facebook's Social Media Marketing courses, which he successfully completed in 2020, stand out. Since 2021, Kaki has joined the Capstone Group team and continues to work as the head of social media.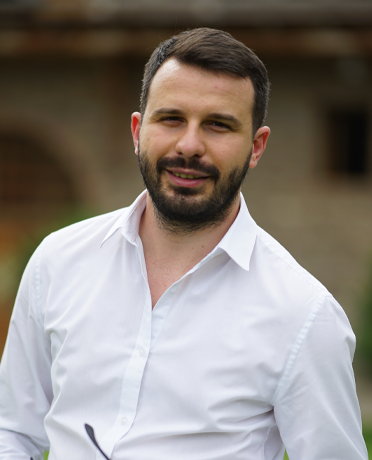 Giorgi Kuchukhidze
Copywriter
Giorgi is a translator, copywriter, graphic designer. At different times he worked in both local and international organizations. He has a master's degree in translation studies. He speaks Georgian, English and Russian languages. Since 2022, he has been a member of the Capstone Group, in the position of a copywriter.