Business Consulting
New collaboration with Eurolife
Capstone Group secured a two-year contract with Eurolife, one of the biggest insurance companies in Greece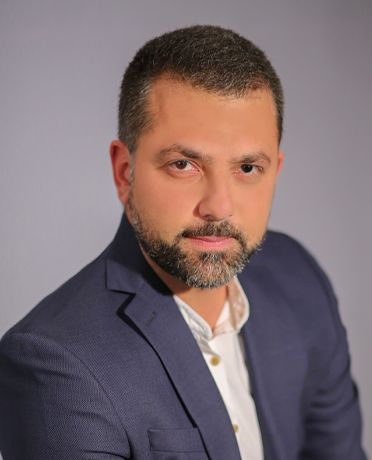 Founder and Managing partner

Irakli Sarava

Mr. Sarava has more than 12 years of experience in the financial services industry working for multinational banks and insurance companies across Europe and the Middle East, simultaneously running large multi-country projects.

Recognized for the ability to direct fast-paced global teams and concurrently implement McKinsey Lean Management methodology to lend effective management practices to sales and operations to increase productivity, process efficiency, and business quality.

READ MORE
Our business directions
Business Consulting
Business Consulting relates to business processes that includes close work with business owners and managers to improve operations and efficiency. It covers a variety of aspects intending to help to improve, grow or maintaining a company. Business consulting includes helping to identify, address, and overcome obstacles to meeting a company's goals.
Discover
Investment Management
the professional asset management of various securities to meet specified investment goals for the benefit of an investor. Investment management involves devising long-term and short-term plans to acquire and dispose of portfolio holdings. It also includes activities such as budgeting, banking, and tax services. Investment managers, also known as asset managers, are responsible for making clients' money grow in order to help them achieve financial aspirations and goals. Investment managers also provide holistic advice on insurance, cash flow management, and estate planning.
Discover
Hospitality & RED Management
Real estate development, or property development, is a business process, encompassing activities that range from the renovation and release of existing buildings to the purchase of raw land and the sale of developed land or parcels to others. Real estate development is the continual reconfiguration of the built environment to meet various needs of space of society.
Discover
Our values and vision
Our values are the key to our success
They help us to pursue professional standards, and maintain a high level and conditions for client service, by putting out customers' interests first. We value diversity and inclusion as well as leadership and personal development.
At Capstone group we believe in contributing to our society. Our mission is to help our clients create such high levels of value that together we set new standards of excellence in our respective industries.
Explore
Liberty Bank
We consider partnership with CG to be of a mutual benefit to our respective businesses; we are satisfied with their work and with pleasure recommend this company as a reliable and responsible partner and expert in their field.
Eurolife
In the scope of rendering its services, CG equipped Eurolife with a high quality team of trained professionals as well as providing a through guidance and ongoing support during the entire period of the contract.
Meet Our Global Partner Ernesto Sirolli in Business Consulting
Dr. Ernesto Sirolli is one of the world's leading consultants in the field of economic development. His first career steps were in International Aid in Africa in 1971 and have since worked in Australia, New Zealand, Canada, the United Kingdom, Latin America, and Asia in projects that promote local entrepreneurship and local self-determination.
Explore